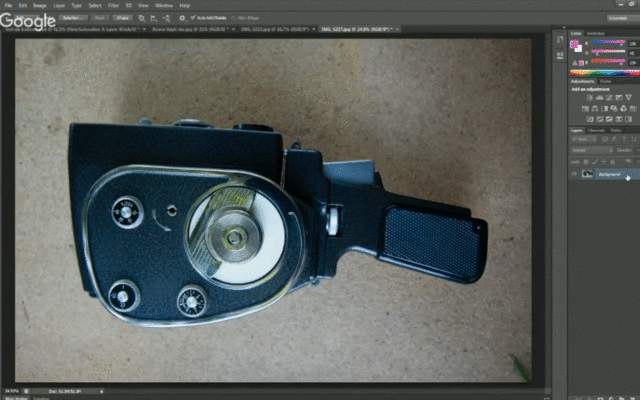 Check out my new Skillshare course that will be free throughout April 2016. In this class you will firstly learn how to make selections, create layer masks, scale, rotate and edit image location. You will then look at how you can create gradient backgrounds, used hue...
Live Online Training in the Comfort of your Own Chair
I specialise in delivering live 2 hour, half-day or full-day customised courses that can be delivered to you at the comfort of your own desk. This is great for individuals and teams alike. So whether you want to learn from your home office or need training to be delivered remotely to your boardroom get in touch.
Your own coffee
Your own computer
Professional training
Each class recorded in full
One-to-one or group training
Lots of time for questions
Get in touch with me for more information or a quote – design@benhalsall.com .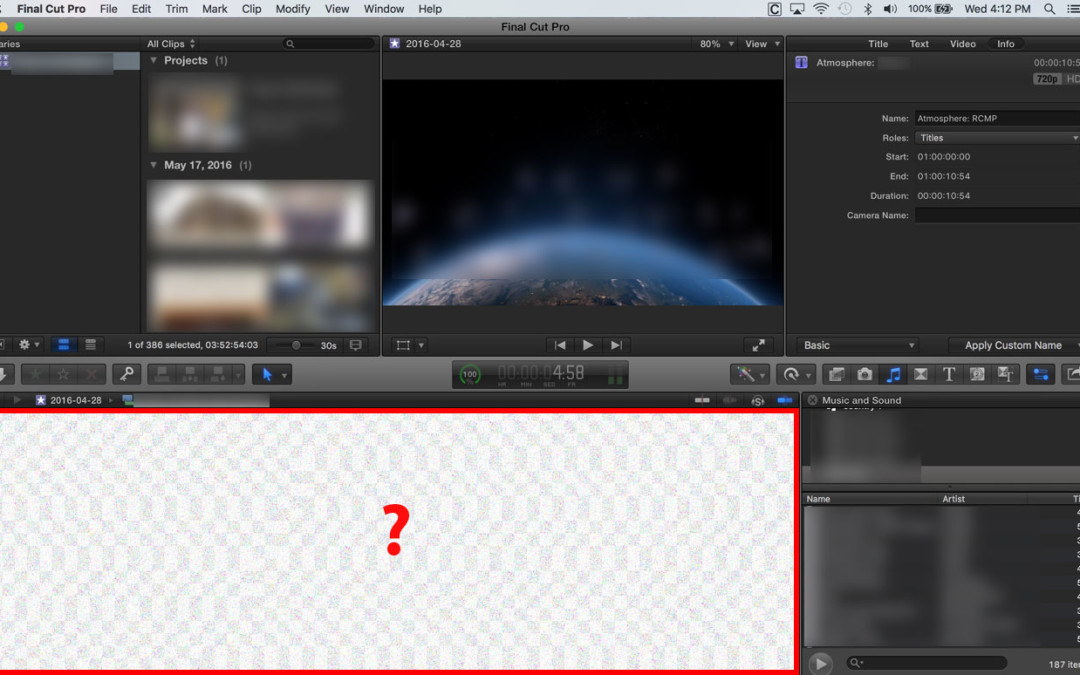 Has anyone seen this happen to a Final Cut Pro X timeline before? If you have is there a reason/solution? Drop me an e-mail if you have seen this before – design@benhalsall.com...
Thanks for checking out my new course "Introduction to WordPress". I teach a range of design, video and web courses and have just added this new course to my catalogue. If you are interested in learning how to manage a web-site using WordPress, how to... read more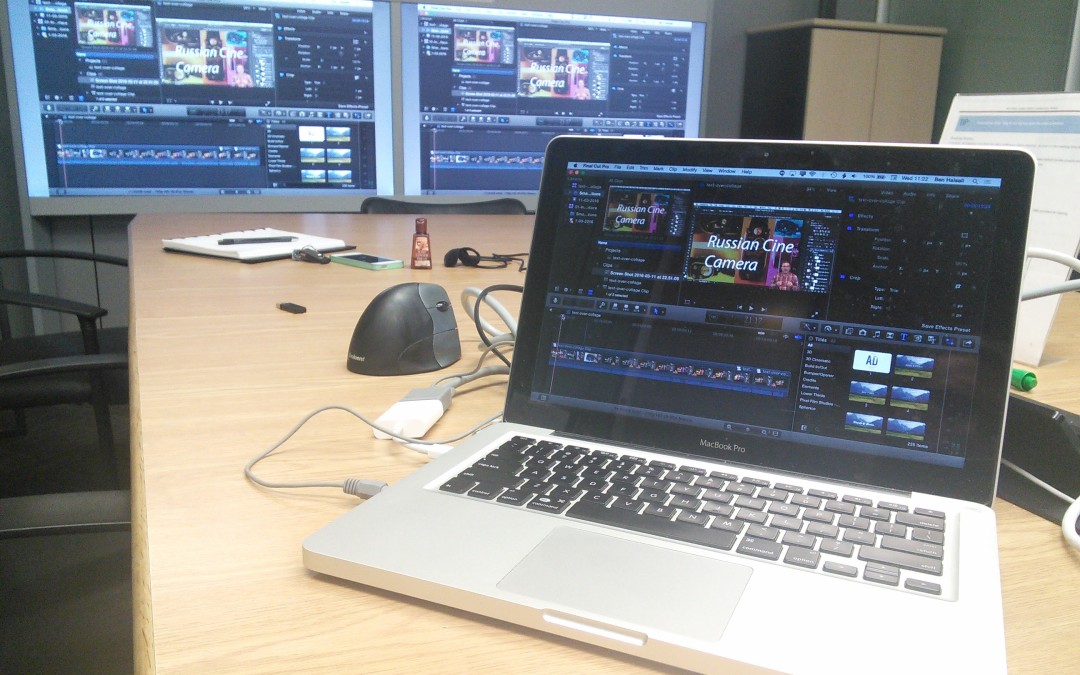 Take a sneak peek behind the scenes of my the post-class resources that I give to my students after they have completed training with me. In class I record live video that responds to important topics, questions answered or anything that is important that pops up in... read more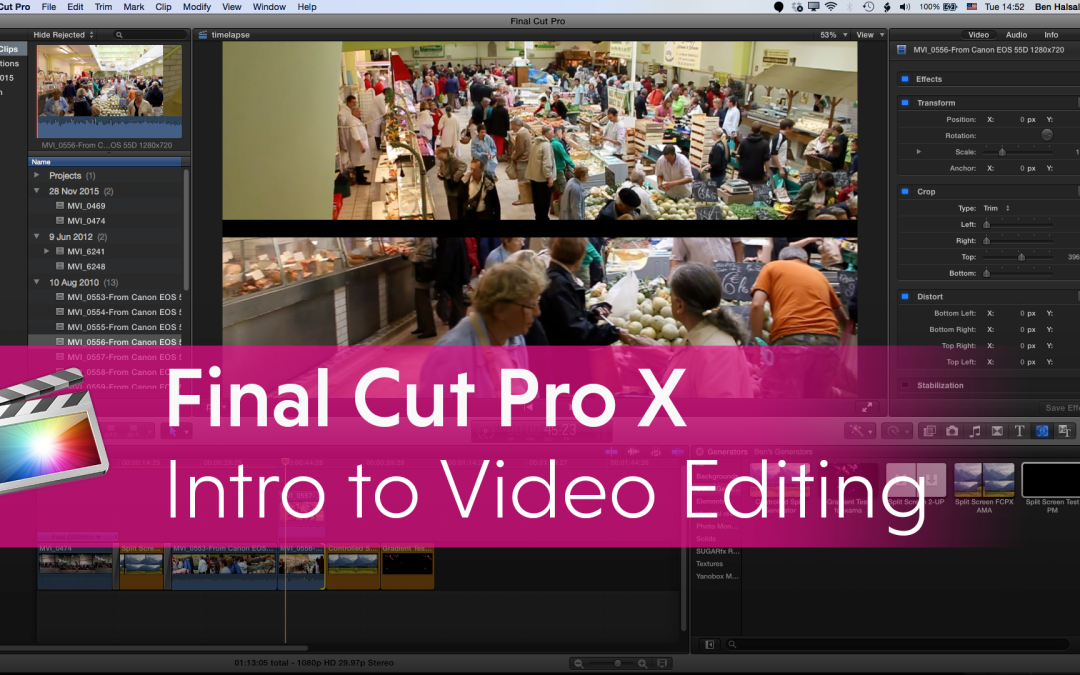 Join me online for one of my introduction to Final Cut Pro X classes (sign up dates & details below). In this 2 hour online seminar you will cover the essential skills you need to get started with Apple's professional video editing software. This is an... read more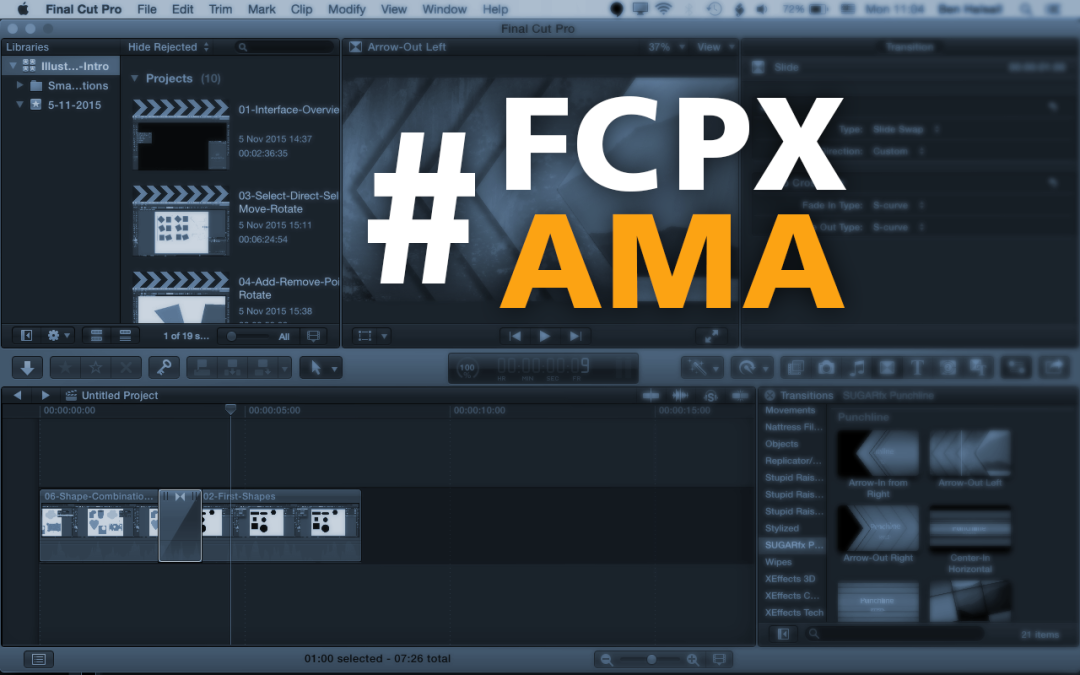 Our next AMA about all things Final Cut Pro X will be on Tuesday 1st December at 10am CST, 11am ET or 4pm GMT. This Final Cut Pro X AMA will be held online from my studio office in Regina, Saskatchewan and Alex Gollner's edit suite in London, England. This... read more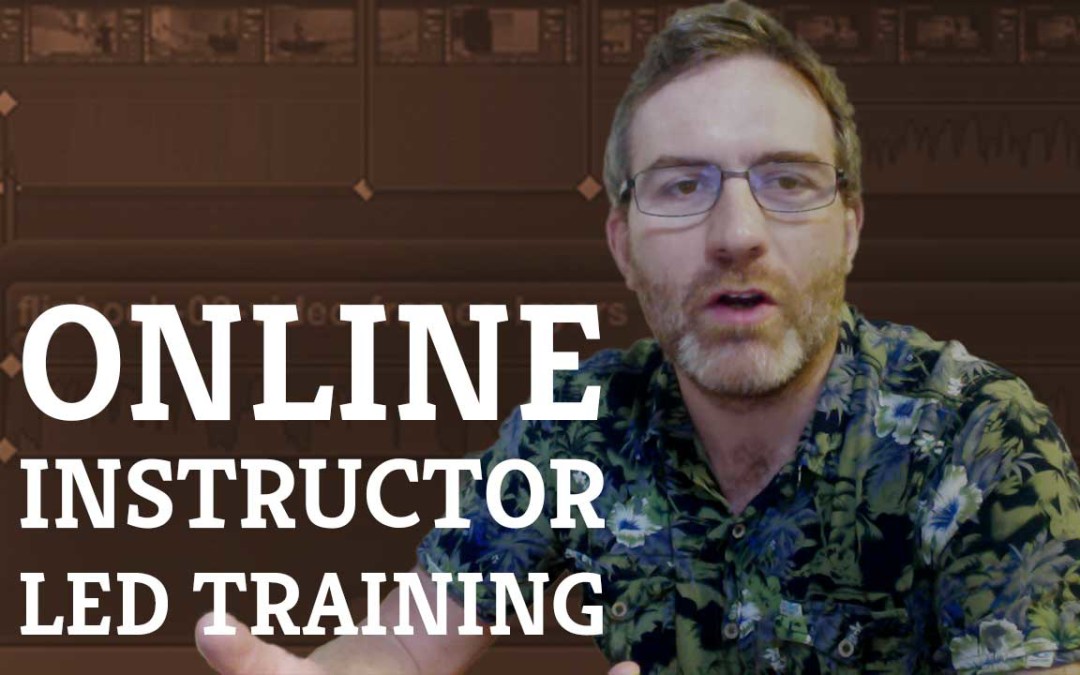 Why Online? Training online enables your to learn from your home or office and at a time that is convenient to you. With this format I am able to offer live training at the fraction of the cost of delivering courses at a training location or in-house. So if you need... read more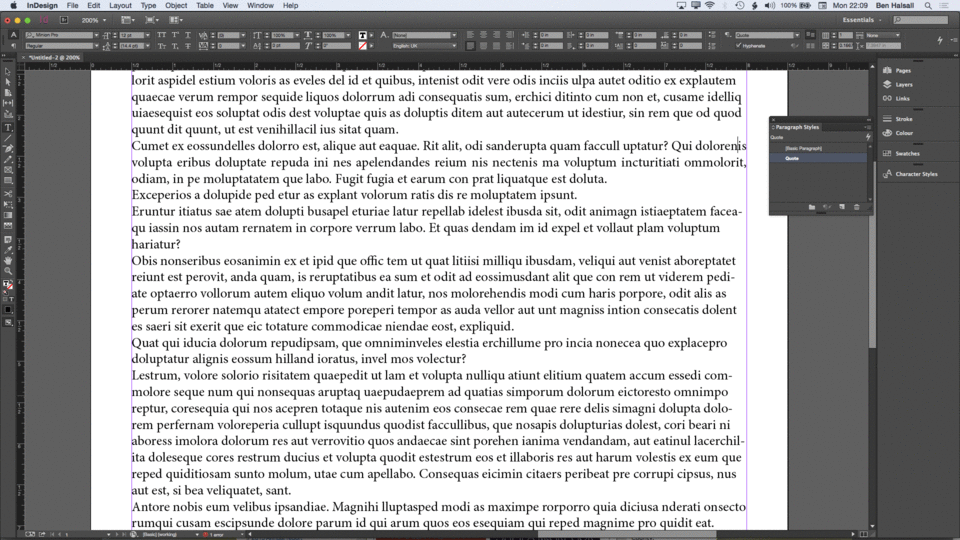 In this class you will learn how to create useful backgrounds for inline quotes in InDesign. This will cover insetting text, adding coloured backgrounds and tints using Paragraph Rules and lots of smart tips that will save you time when formatting large volumes of...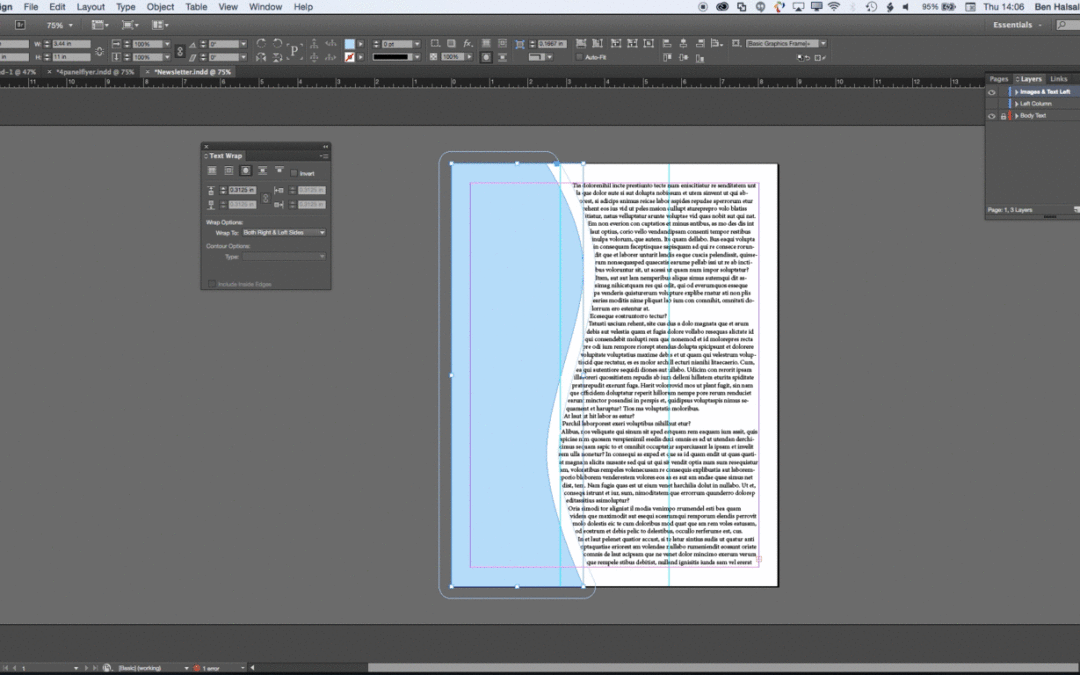 In this lesson you will learn how to create custom shapes for newsletters in which you can embed text & images. This tecnique is useful in lots of design situations where you want to break up your layout into different sections. This lesson will be free on...
I offer flexible and affordable Adobe InDesign training that draws on over 15 years of experience designing and teaching this desktop publishing powerhouse. Courses can be delivered for you in-house one-to-one, in small groups or as large classes at a training venue....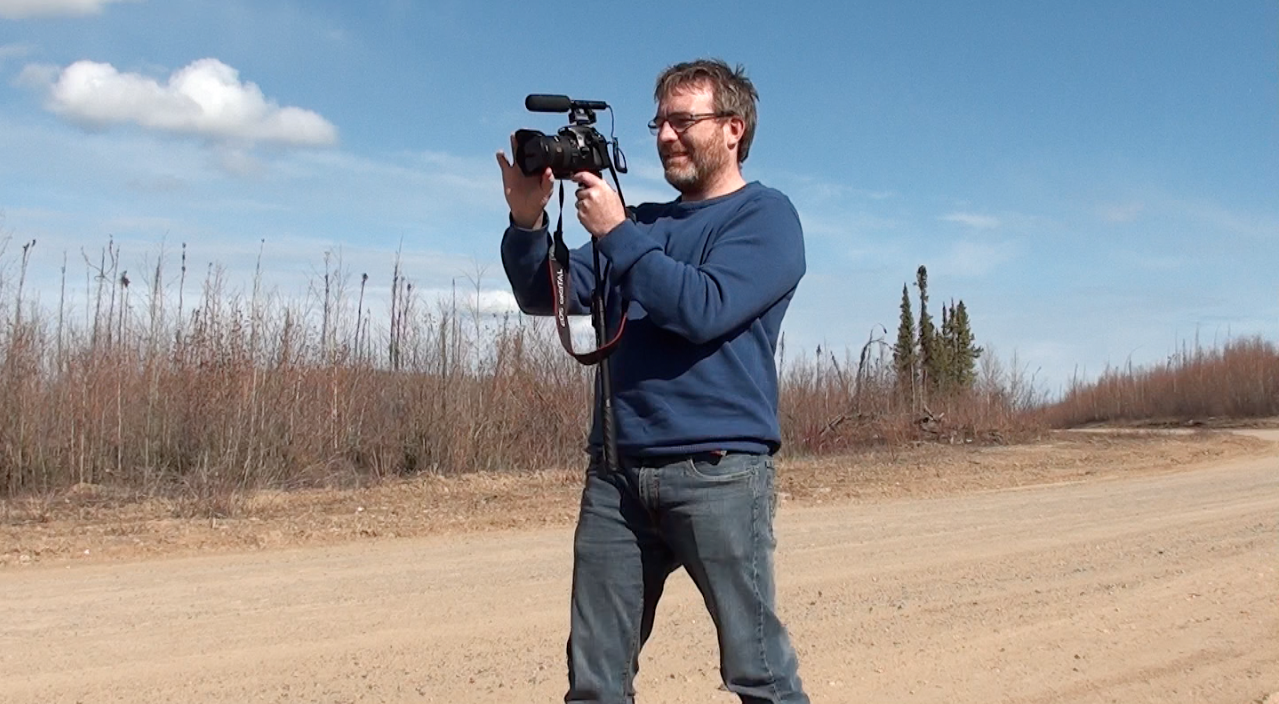 Ben Halsall
Hello. My name is Ben and I offer video production, video editing & graphic design services to small and medium sized businesses. I also offer training courses for video editors starting out Final Cut Pro X or Premiere Pro CC as well as teaching designers how to master Adobe InDesign, Adobe Photoshop & Adobe Illustrator.
I have been working and creating projects for video, print and the internet since 1996.
If you would like to find out more about what I do then check out my video & design services or the list of training courses I can offer.
If you have a question about a video or design project, or perhaps you need customised training, then please don't hesitate to get in touch. You can also book here for online consultancy or one-to-one training.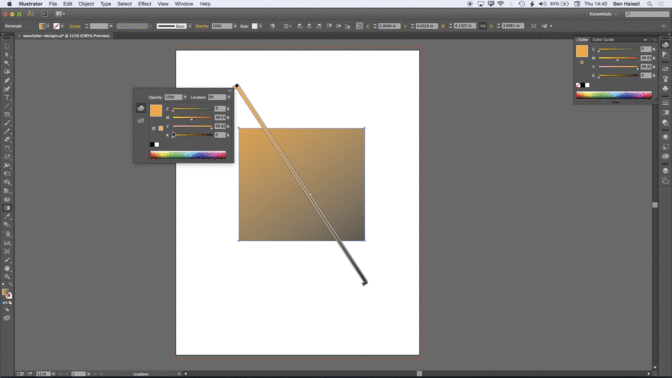 In my new class Illustrator: Gradients & Polygon Patterns for Design Backgrounds you will learn how to creat gradient and polygon backgrounds that can be wrapped up into custom shapes in Adobe Illustrator. This is a great way to add a contemporary design look and...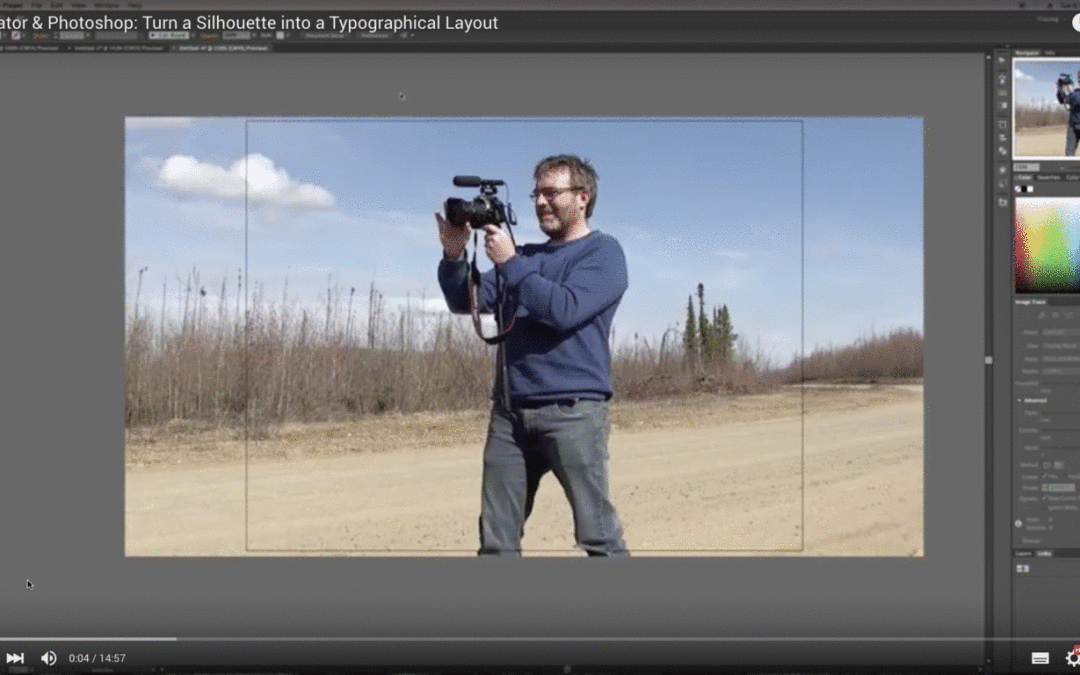 Thanks goes to my student Shelby who reminded me that I'd made this video for one of my students taking the Digital Studio Tools course at the University of Regina in Fall 2015! Hope you have fun with it if you get a chance to check it out. In this tutorial I...
I have just uploaded a new online course on Skillshare that shows you how to edit and work with code to create an abstract painting. Its a great introduction to working with code, images & masks in order to create abstract digital paintings. I am giving away 100...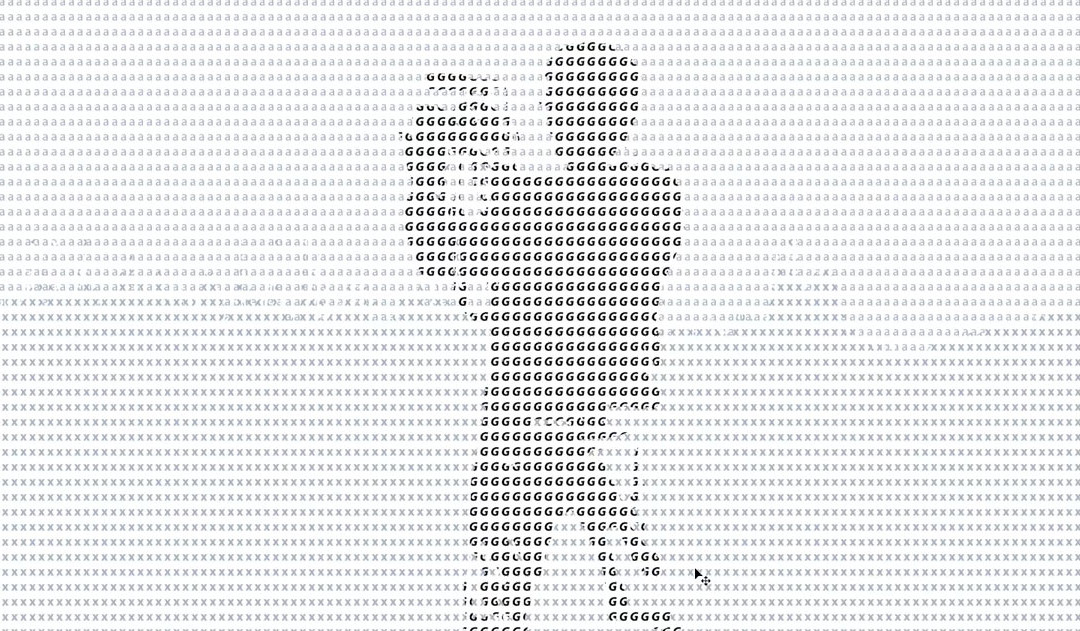 I love it when a great question from one of my students results in something beautiful in class! That is exactly what happened here. A little round trip from Illustrator to Photoshop along with some type magic and a silhouette of letters is...