The two tutorials below offer up some creative ways of working with Type, Layers & Images in Adobe Photoshop. Check them out to see how you can get creative with your type designs! Slice Up Type Put Image In Your...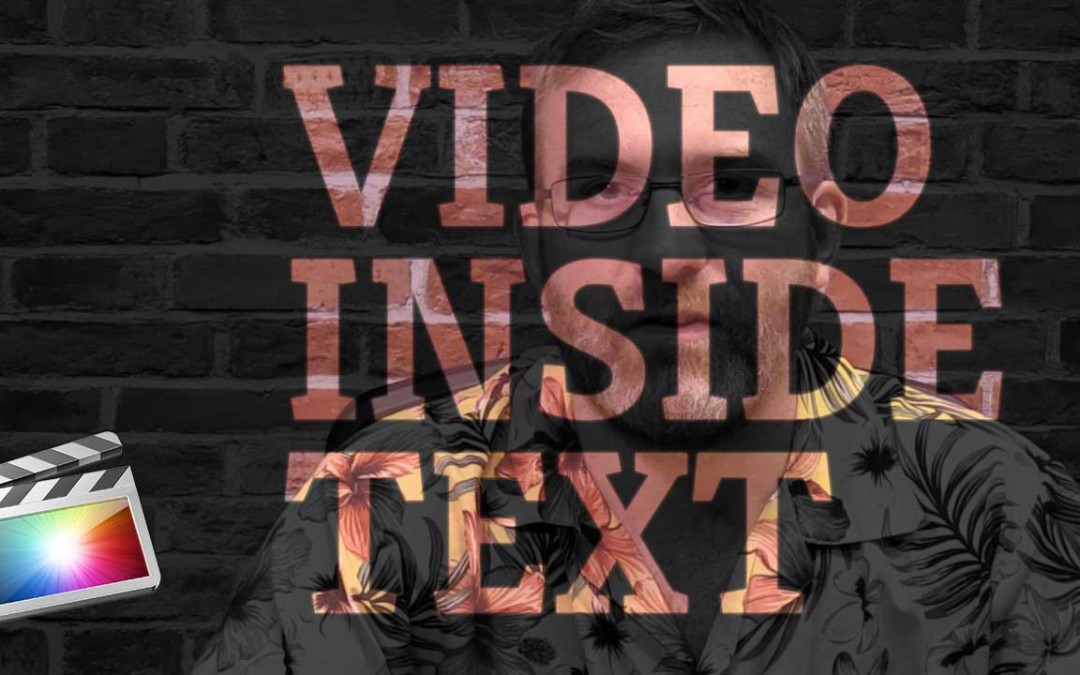 Place a video layer inside your type for this cool effect in Final Cut Pro X. This easy to follow tutorial will run you through the steps you need including working with layers, adding type, combining text and video then creating effects. If you are interested in...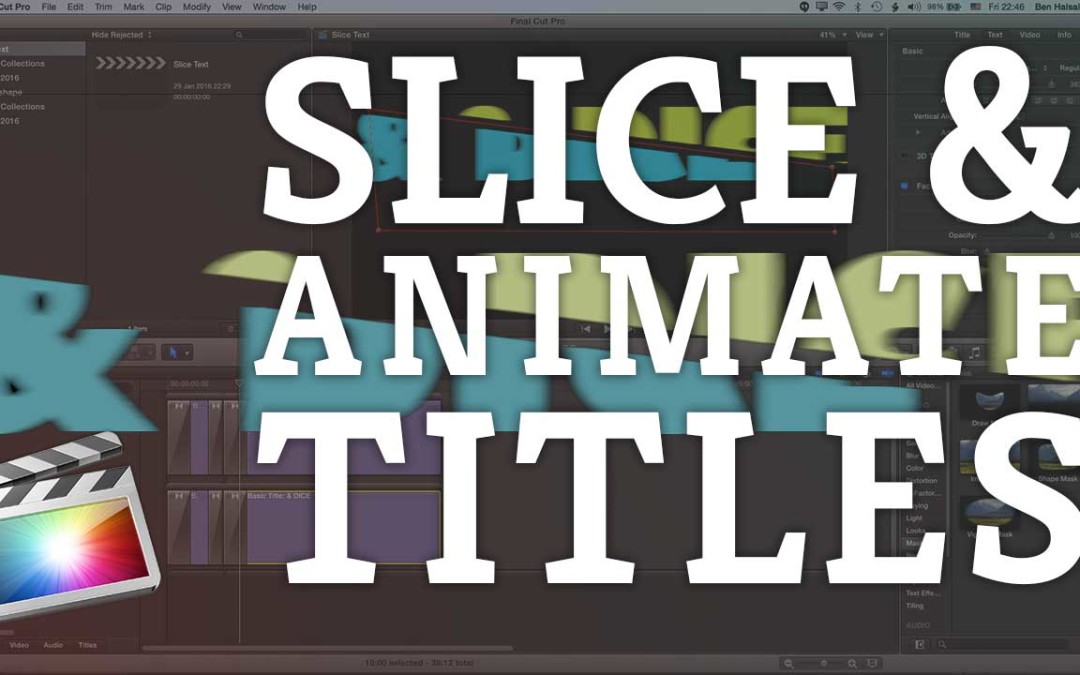 Here we look at how to slice up and animate text titles. Using layers and masks this easy to follow tutorial will demonstrate the excellent Draw Mask effect in Final Cut Pro X. If you are interested in live training for Final Cut Pro X then you can get more details on...
In this introduction to color correction in Final Cut Pro X we look at how to automatically balance colour as well as an introduction to the color board for more detailed adjustment of contrast, color, saturation and...
In this video you will be introduced to all the key tools in Final Cut Pro X. This includes importing footage, reviewing, editing, refining your edit, adding titles, effects and exporting your project. If you need a quick A to Z of Final Cut Pro X this tutorial will...
FCPX: Speed Adjustments & Freeze Frames FCPX: Advanced Split Screen With Animation FCPX: Animate a Fade to Grey using Keyframes and Colour...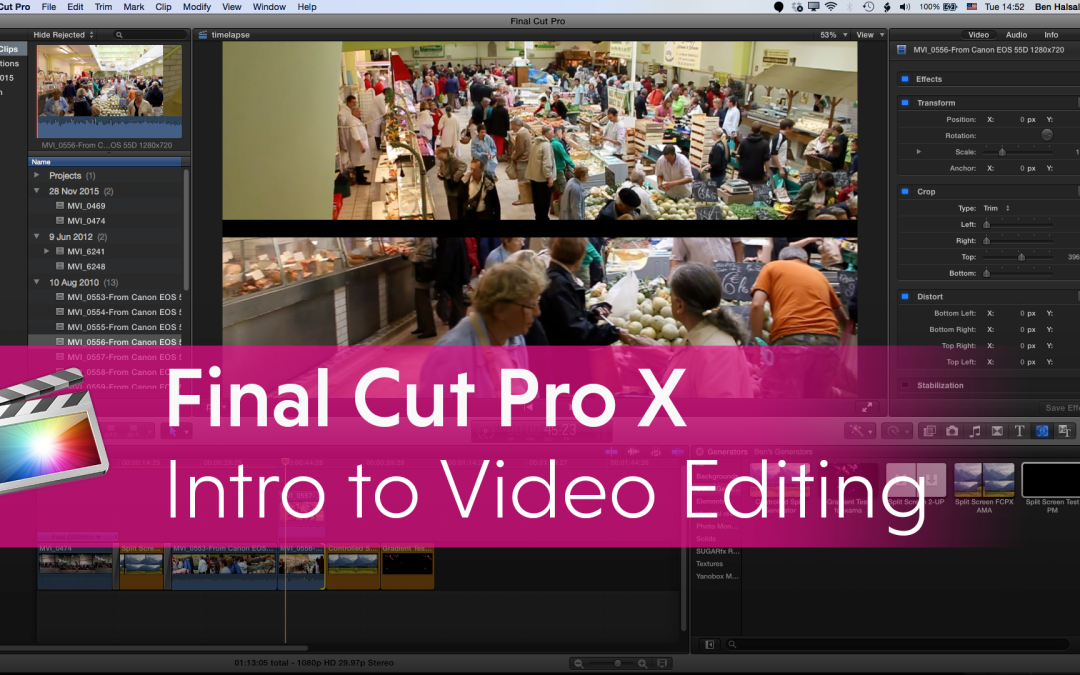 Join me online for one of my introduction to Final Cut Pro X classes (sign up dates & details below). In this 2 hour online seminar you will cover the essential skills you need to get started with Apple's professional video editing software. This is an... read more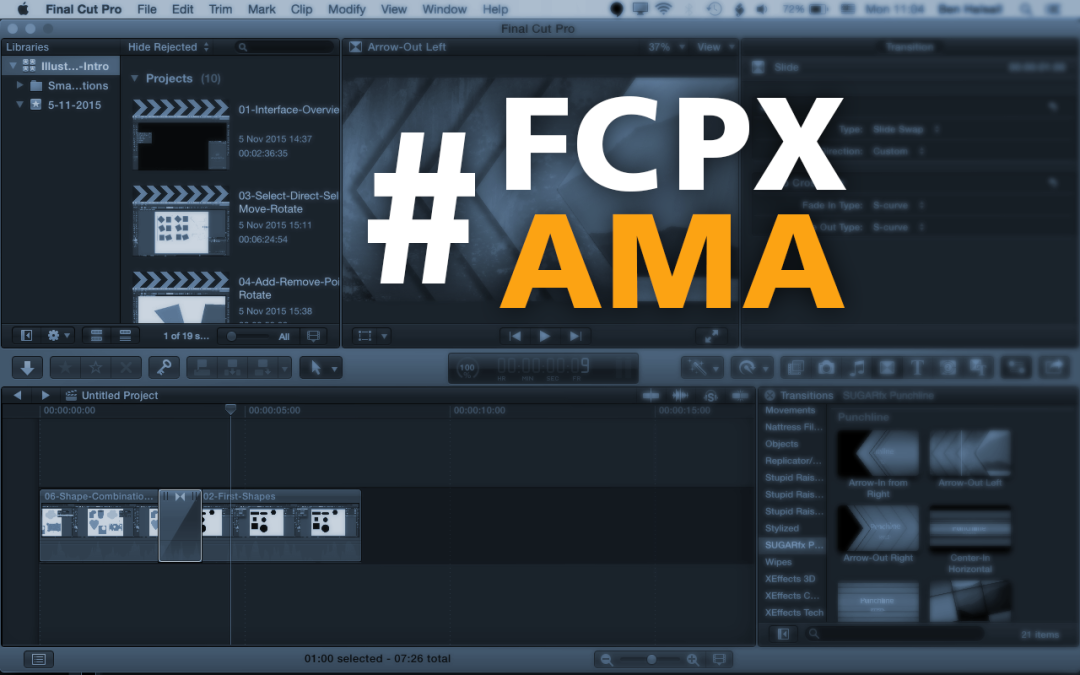 Our next AMA about all things Final Cut Pro X will be on Tuesday 1st December at 10am CST, 11am ET or 4pm GMT. This Final Cut Pro X AMA will be held online from my studio office in Regina, Saskatchewan and Alex Gollner's edit suite in London, England. This... read more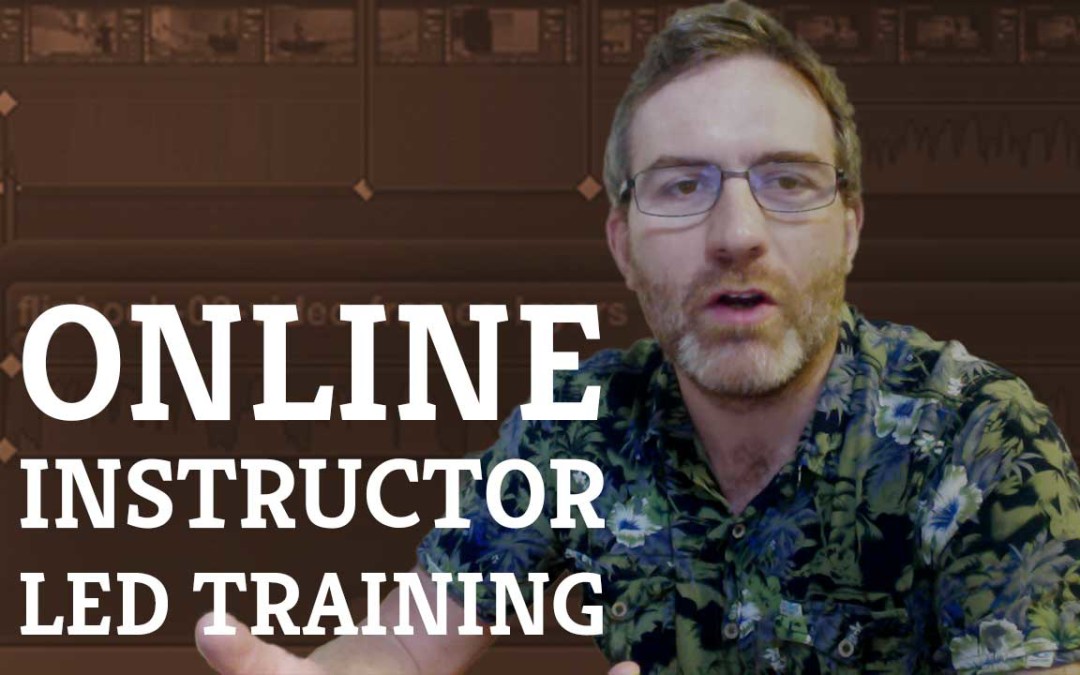 Why Online? Training online enables your to learn from your home or office and at a time that is convenient to you. With this format I am able to offer live training at the fraction of the cost of delivering courses at a training location or in-house. So if you need... read more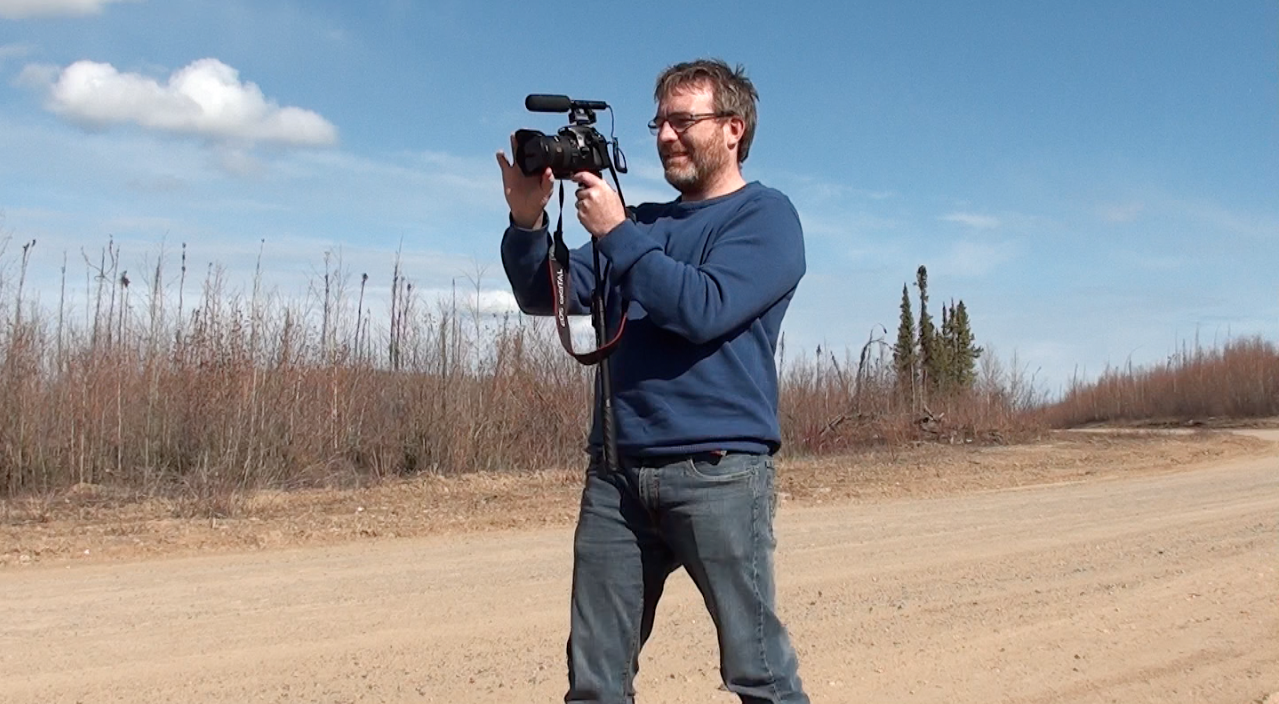 Ben Halsall
Hello. My name is Ben and I offer video production, video editing & graphic design services to small and medium sized businesses. I also offer training courses for video editors starting out Final Cut Pro X or Premiere Pro CC as well as teaching designers how to master Adobe InDesign, Adobe Photoshop & Adobe Illustrator.
I have been working and creating projects for video, print and the internet since 1996.
If you would like to find out more about what I do then check out my video & design services or the list of training courses I can offer.
If you have a question about a video or design project, or perhaps you need customised training, then please don't hesitate to get in touch. You can also book here for online consultancy or one-to-one training.
I have just uploaded a new online course on Skillshare that shows you how to edit and work with code to create an abstract painting. Its a great introduction to working with code, images & masks in order to create abstract digital paintings. I am giving away 100...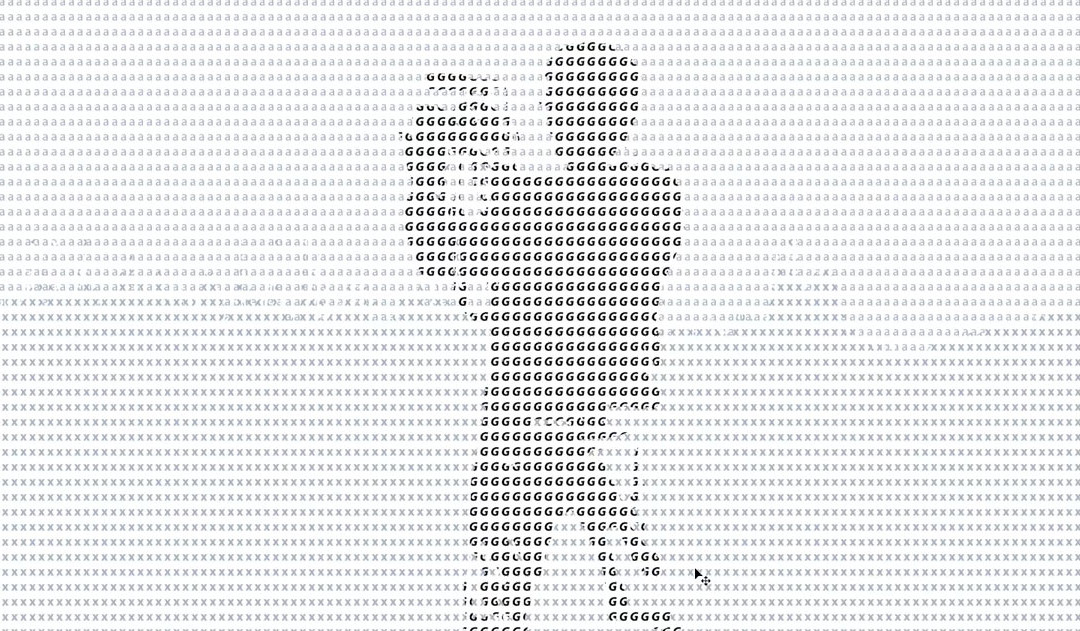 I love it when a great question from one of my students results in something beautiful in class! That is exactly what happened here. A little round trip from Illustrator to Photoshop along with some type magic and a silhouette of letters is...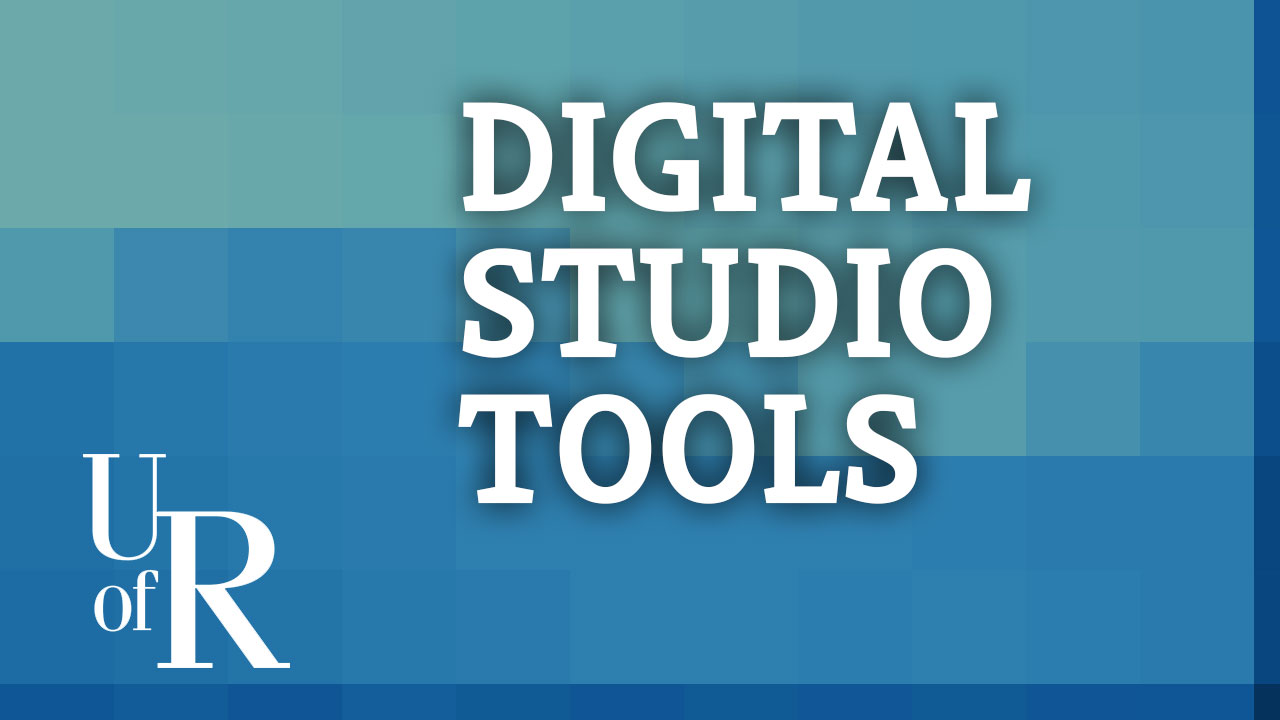 This coming fall I will be teaching a new course Digital Studio Tools for the interdisciplinary program Creative Technologies at the University of Regina. This studio course will explore the creative opportunities available to artists working digitally in the areas of...
from Flickr http://flic.kr/p/upyfNQ via...