Live Online Training in the Comfort of your Own Chair
I specialise in delivering live 2 hour, half-day or full-day customised courses that can be delivered to you at the comfort of your own desk. This is great for individuals and teams alike. So whether you want to learn from your home office or need training to be delivered remotely to your boardroom get in touch.
Your own coffee
Your own computer
Professional training
Each class recorded in full
One-to-one or group training
Lots of time for questions
Get in touch with me for more information or a quote – design@benhalsall.com .
Final Cut Pro X Tutorial: Split Screen Essentials Learn how to create a split screen using a number of different techniques. Both by scaling up, scaling down, cropping and layering video this tutorial will give you the tools to create a seamless split screen in your...
Thanks for checking out my new course "Introduction to WordPress". I teach a range of design, video and web courses and have just added this new course to my catalogue. If you are interested in learning how to manage a web-site using WordPress, how to... read more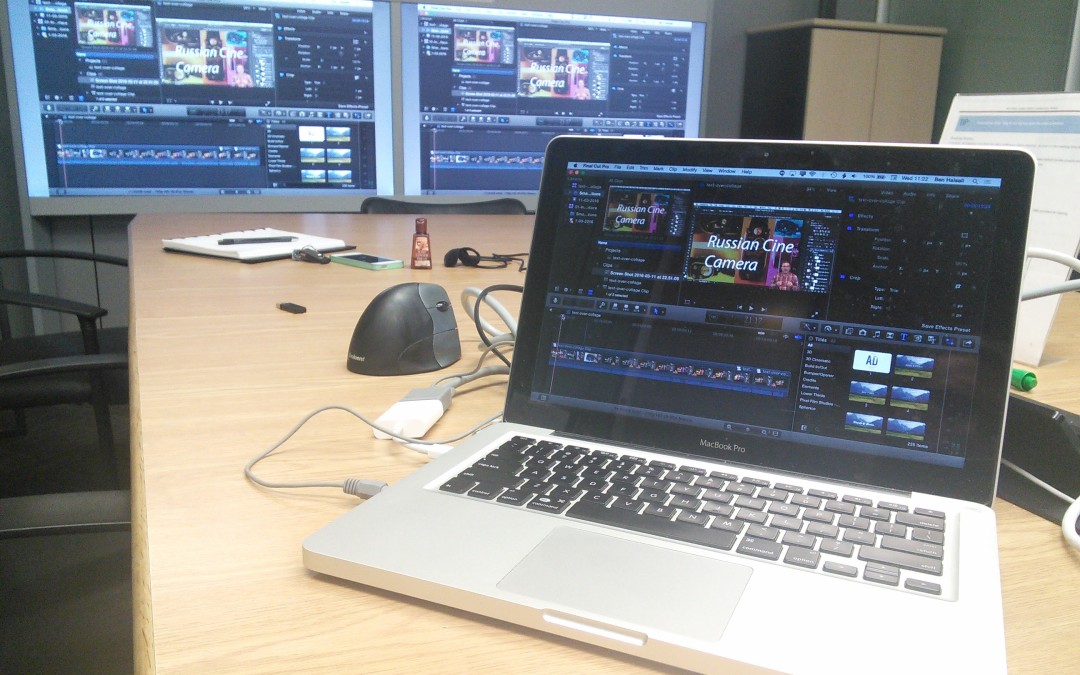 Take a sneak peek behind the scenes of my the post-class resources that I give to my students after they have completed training with me. In class I record live video that responds to important topics, questions answered or anything that is important that pops up in... read more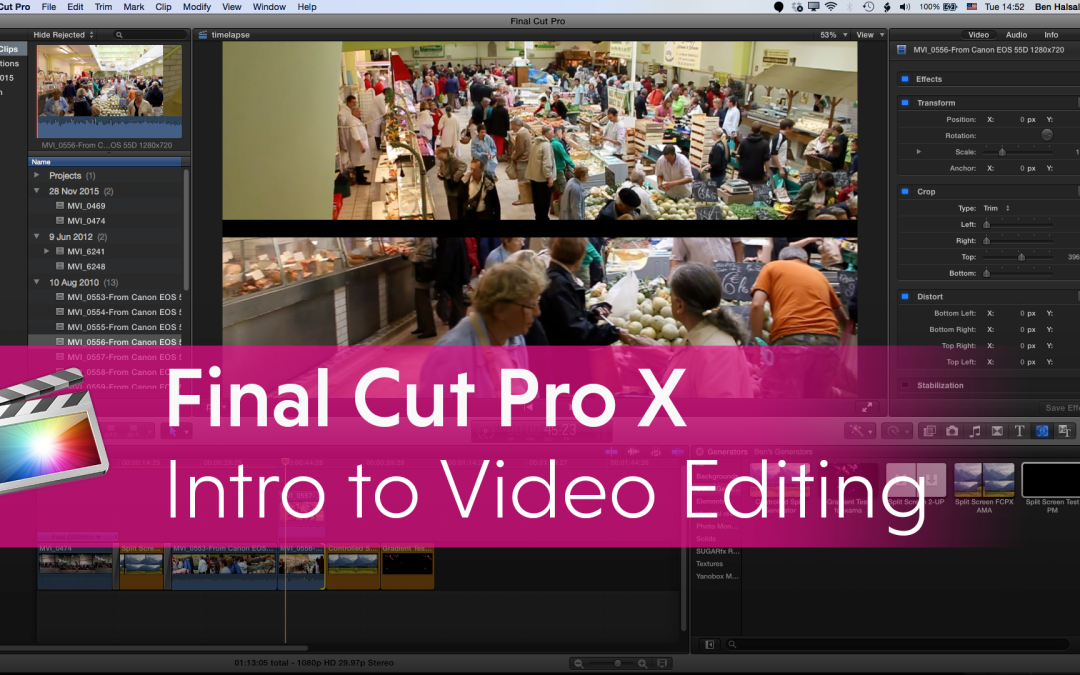 Join me online for one of my introduction to Final Cut Pro X classes (sign up dates & details below). In this 2 hour online seminar you will cover the essential skills you need to get started with Apple's professional video editing software. This is an... read more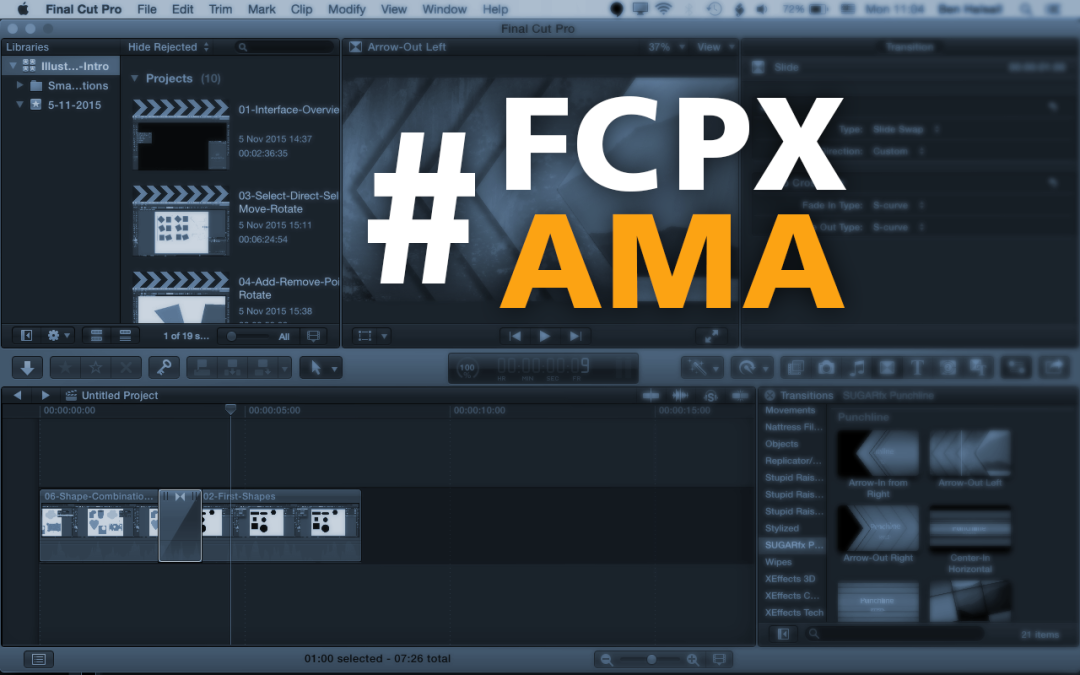 Our next AMA about all things Final Cut Pro X will be on Tuesday 1st December at 10am CST, 11am ET or 4pm GMT. This Final Cut Pro X AMA will be held online from my studio office in Regina, Saskatchewan and Alex Gollner's edit suite in London, England. This... read more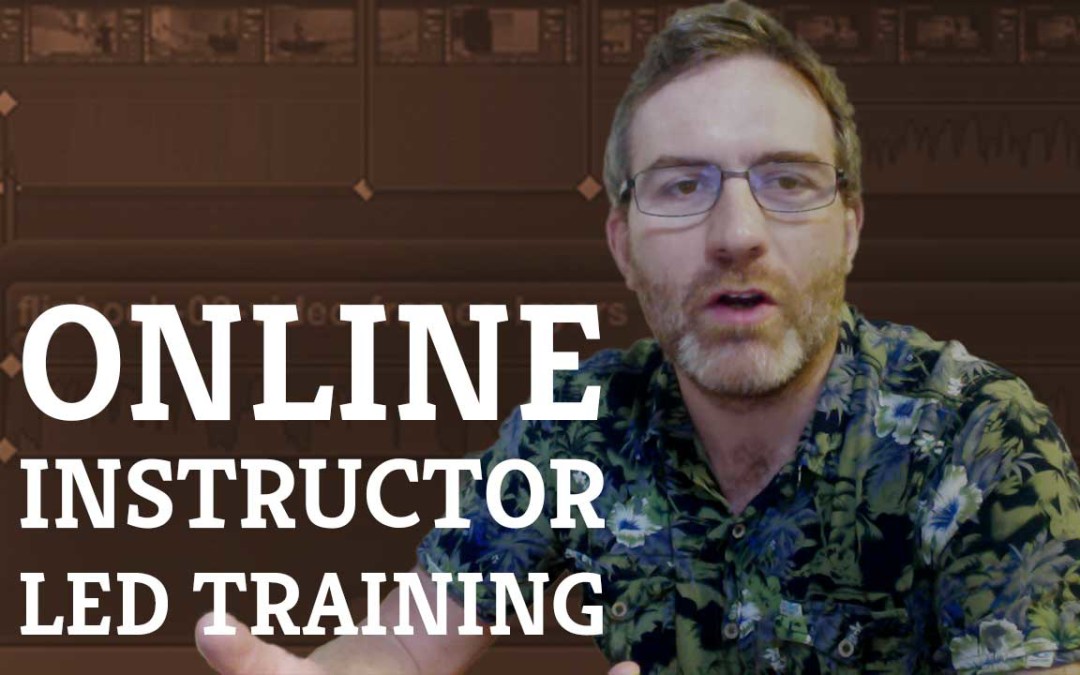 Why Online? Training online enables your to learn from your home or office and at a time that is convenient to you. With this format I am able to offer live training at the fraction of the cost of delivering courses at a training location or in-house. So if you need... read more
In this class you will learn how to create text text columns in InDesign as well as how to create titles & quotes that span columns. Starting with paragraph styles and step-by-step in this easy to follow class you will learn how you can control columns in your...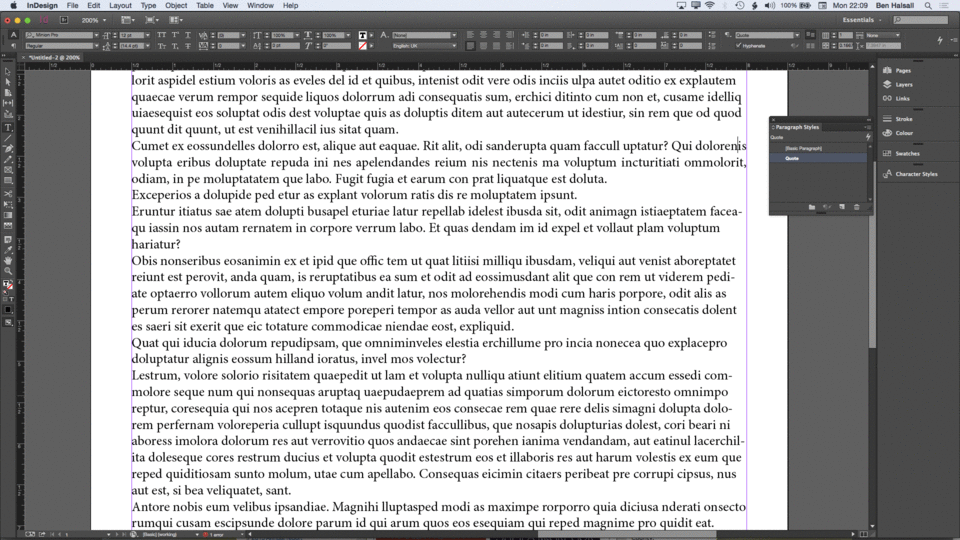 In this class you will learn how to create useful backgrounds for inline quotes in InDesign. This will cover insetting text, adding coloured backgrounds and tints using Paragraph Rules and lots of smart tips that will save you time when formatting large volumes of...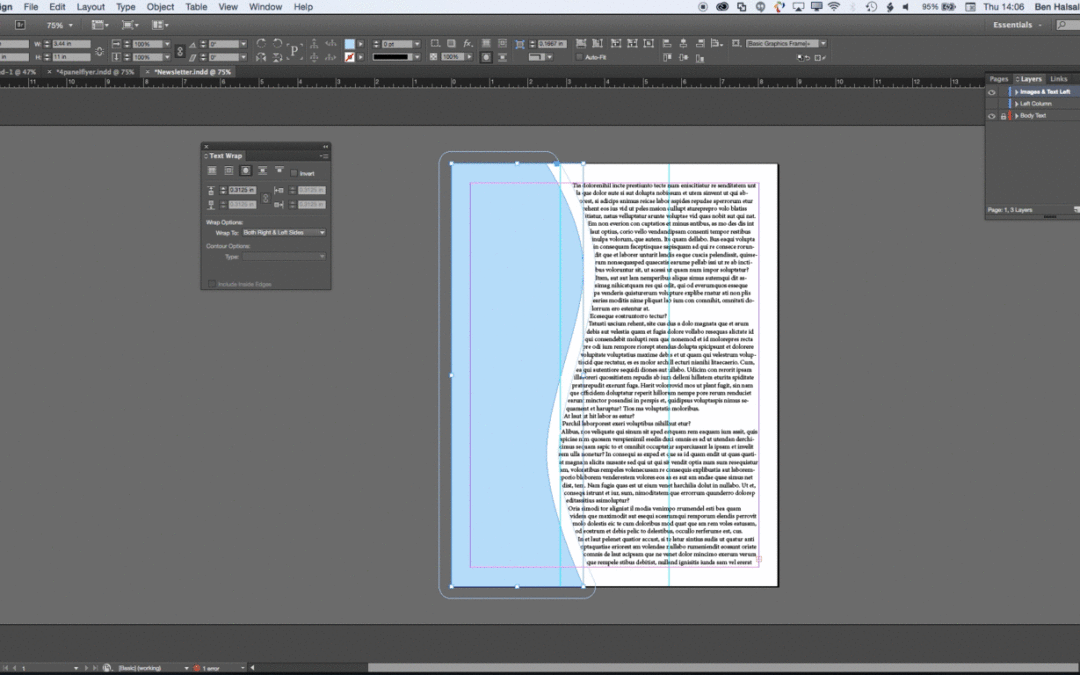 In this lesson you will learn how to create custom shapes for newsletters in which you can embed text & images. This tecnique is useful in lots of design situations where you want to break up your layout into different sections. This lesson will be free on...